Microbial pathogens including bacteria and fungi cause oral diseases that affect millions of individuals worldwide, every year. Researchers stated that microbes can colonize on tooth surfaces forming intractable biofilms, causing severe dental caries. For oral diseases, the major source of pathogen transmission occurs through saliva droplets and aerosolized particles.
Background
The causal organism of the current coronavirus disease 2019 (COVID-19) pandemic, namely, severe acute respiratory syndrome coronavirus-2 (SARS-CoV-2), replicates predominantly in the salivary glands. This leads to a loss of taste and smell. Other viruses which transmit orally include influenza, human papillomavirus (HPV), Ebola virus, etc.
Genomic mutations of the SARS-CoV-2 are responsible for prolonging the COVID-19 pandemic. Although this virus is transmitted through nasal and oral routes, oral transmission holds higher orders of magnitude than nasal transmission. Hence, researchers believe that lowering oral viral load could substantially reduce virus transmission.
There is a need for a novel method to debulk pathogens present in the oral cavity, which could, in turn, reduce the transmission rate of the virus. Previous studies related to SARS-CoV-2 reported that mouth rinses do not significantly change the viral load in saliva. However, qPCR may detect non-viable viral particles in the saliva samples obtained after two hours of mouth rinse.
A previous study reported that the expression of Angiotensin-Converting Enzyme 2 (ACE2) in the chloroplast could be utilized for treating individuals with pulmonary hypertension. At present, this strategy is being evaluated in clinical trials to determine its effectiveness in treating COVID-19 patients.
According to a previous study, CTB-ACE2 chewing gum can significantly debulk SARS-CoV-2 viral load in saliva or swab samples of COVID-19 patients. The plant lectin FRIL is a protein that can entrap viruses that express complex-type N-glycans on the outer envelope. Typically, enveloped viruses express a high level of complex N-linked glycans, mannose, and simple polysaccharides. Importantly, both SARS-CoV-2 and Influenza (Flu) viruses express complex-type N-glycans on the outer envelope.
A new study
In a new study, scientists developed chewing gum tablets containing ground CTB-ACE2 lettuce plant powder or Lablab purpureus bean powder by the compression process, which preserved the efficacy of active ingredients. This study, available as pre-proof in Biomaterials, has explored the entrapment efficacy of CTB-ACE2 chewing gum against different strains of SARS-CoV-2. It optimized protein release kinetics from chewing gum to evaluate proteins in the oral cavity before starting clinical trials.
Researchers used microbubbling (N-antigen) and RAPID (spike protein) assays in this study. They evaluated the effectiveness of the virus trap plant protein lectin (FRIL) against SARS-CoV-2 and influenza virus. The neutralizing ability of FRIL was determined using a plaque reduction assay, and the mechanism of entrapment was studied using electron micrography.
Conventionally, protein-based drugs are administered via sterile injections and require special conditions for storage and transportation. Hence, these drugs are less affordable and show low levels of compliance. Several studies have addressed these challenges and developed oral delivery systems for protein drugs. This method involves the encapsulation of protein drugs in plant cells, which effectively reduces the problems associated with storage and transportation.
Findings
Researchers reported that the plant materials used for the preparation of gum tablets showed no bacterial or fungal growth. Additionally, the moisture content of the clinical grade CTB-ACE2 lettuce powder (5.5%) met the requirement of the U.S. Food and Drug Administration guidelines for orally delivered plant powder.
Scientists reported that all four strains of Omicron variants were effectively debulked using CTB-ACE2 gum. The authors compared the doses between both plant-based anti-viral trap proteins and revealed that both CTB-ACE2 (0.46 µg dose) and FRIL (20 µg) showed significant debulking. It was observed that CTB-ACE2 chewing gum could effectively trap viral particles and reduce viral load in all test samples.
The antiviral activity of purified FRIL protein and lablab bean powder was also examined against the Influenza H1N1, H3N2, and Coronavirus HCoV-OC43 via plaque reduction assays. Scientists observed that purified FRIL protein exhibited 50% inhibition against H1N1 and H3N2, at 95 ng and 96 ng respectively. The current study reported that FRIL protein also inhibited OC43. A dose-dependent 50% plaque reduction was also observed using lablab bean powder and CTB-ACE2 chewing gum.
Electron micrographs showed large, densely packed clumps of overlapping influenza particles and FRIL protein. Scientists performed chewing simulator studies and reported that CTB-ACE2 release was time/dose-dependent. The release of active ingredients was linear up to 20 minutes of chewing.
Conclusion
Currently, a phase I/II placebo-controlled, double-blinded clinical trial is in progress to determine the effect of CTB-ACE2 gum in reducing viral load in saliva. Researchers stated that plant-based proteins present in gum exhibited incredible stability at high temperatures and enabled long-term storage at ambient temperatures. Hence, the new strategy of delivering viral trap proteins via chewing gum to reduce SARS-CoV-2 or influenza oral viral load could also be effectively used for other oral pathogens.
Journal reference:
Daniell, H. et al. (2022) Debulking different Corona (SARS-COV-2 delta, omicron, OC43) and influenza (H1N1, H3N2) virus strains by plant viral trap proteins in chewing gums to decrease infection and transmission. Biomaterials. doi: https://doi.org/10.1016/j.biomaterials.2022.121671 https://www.sciencedirect.com/science/article/pii/S0142961222003118
Posted in: Medical Science News | Medical Research News | Disease/Infection News
Tags: ACE2, Angiotensin, Angiotensin-Converting Enzyme 2, Antigen, Assay, Bacteria, Biofilms, Clinical Trial, Coronavirus, Coronavirus Disease COVID-19, covid-19, Drugs, Efficacy, Electron, Enzyme, Flu, Food, fungi, Genomic, Glycans, H1N1, H3N2, Influenza, Omicron, Pandemic, Pathogen, Placebo, Protein, Pulmonary Hypertension, Respiratory, SARS, SARS-CoV-2, Severe Acute Respiratory, Severe Acute Respiratory Syndrome, Spike Protein, Syndrome, Virus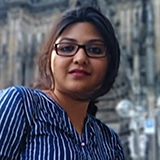 Written by
Dr. Priyom Bose
Priyom holds a Ph.D. in Plant Biology and Biotechnology from the University of Madras, India. She is an active researcher and an experienced science writer. Priyom has also co-authored several original research articles that have been published in reputed peer-reviewed journals. She is also an avid reader and an amateur photographer.
Source: Read Full Article