Mark Nelson, PharmD, recalls the anguish when a major pharmacy benefit manager (PBM) moved all veteran patients with prostate cancer at his facility from an effective medication to a pricier alternative therapy. "All of these patients were stable on their therapy and were extremely distraught about their medications being changed," said Nelson, CEO of Northwest Medical Specialties in Washington State. While there was no clinical reason to change the medication, "our oncologists had no choice other than to comply," he said.
It's unclear why a PBM would switch to a more expensive medication that has no additional clinical benefit, he continued. "Why upset so many veterans? For what reason? We were not given a reason despite our very vocal protest."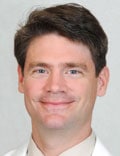 Dr Angus Worthing
Angus B. Worthing, MD, sees these scenarios unfold every day in his rheumatology practice in the Washington, D.C., area. "In my clinic with 25 doctors, we have three full-time people that only handle PBMs," he said in an interview. He and others in the medical community, as well as many states, have been pushing back on what they see as efforts by PBMs to raise drug prices and collect the profits at the expense of patients.
PCMA's Challenges Against PBM Law
The Pharmaceutical Care Management Association (PCMA), a trade group that represents PBMs, has sued at least a half dozen states on their ability to regulate PBHowever, a landmark case in late 2020 (Pharmaceutical Care Management Association v. Rutledge) set a new precedent. Reversing a lower appeals court decision, the Supreme Court unanimously ruled in favor of allowing states to put in place fair regulation of these entities.
Worthing and others hope that the medical community and states can leverage this ruling in another lawsuit PCMA brought against North Dakota (PCMA v. Wehbi). PCMA filed this lawsuit in 2017, which challenges two statutes on PBM regulation. The group has issued similar legal challenges in Maine, the District of Columbia, Iowa, Oklahoma, and Arkansas with the Rutledge case.
"PBMs have become massive profit centers while (ironically) increasing patients' out-of-pocket costs, interfering with doctor-patient relationships, and impairing patient access to appropriate treatment," according to an amicus brief filed by The Alliance for Transparent & Affordable Prescriptions (ATAP), the Community Oncology Alliance (COA), and American Pharmacies, supporting North Dakota in the Wehbi case.
This is to ensure the case represents the voices of physicians, patients, nurses, and other stakeholders, and underscores PBM abuses, said Worthing, vice president of ATAP. He also serves as the American College of Rheumatology's representative on ATAP's Executive Committee.
PCMA did not respond to requests for comment. Its CEO and president, J.C. Scott, emphasizes that PBMs have a long track record of reducing drug costs for patients and plan sponsors. In 2021, PCMA released 21 policy solutions, a set of industry principles and a three-part policy platform, all with an aim to bring down costs and increase access to pharmaceutical care, according to the organization.
PCMA estimates that the strategies in its platform (updating Medicare Part D, accelerating value-based care, and eliminating anticompetitive 'pay for delay' agreements) would save the federal government a maximum of $398.7 billion over 10 years.
According to Wendy Hemmen, senior director with Texas Oncology in Dallas, PBMs do their own unique calculations to arrive at their cost reductions. "Essentially in a PBM, they use things that make their story. Numbers reported to plan sponsors and to the public are not audited and are usually in terms of percentages or a per member per month. Data points are moved around, dropped, or reclassified to make the story that the PBM needs to tell," Hemmen said.
Amicus Briefs Dispute ERISA Connection
North Dakota legislation prohibits PBMs from charging copays to patients that exceed the cost of a drug. It also prohibits gag clause provisions that restrict what pharmacists may discuss with patients. PBMs may charge fees based on performance metrics, but they must use nationally recognized metrics. Fees must be disclosed at the point of sale.
In its legal challenges, PCMA has asserted that state laws violate the preemption clause in the Employee Retirement Income Security Act (ERISA). "Federal preemption allows employers flexibility to administer innovative benefit plans in an environment of increasing health care costs. The court's decision in Rutledge v. PCMA will either uphold or threaten these federal protections," PCMA asserted in a statement issued in March 2020.
ATAP's amicus brief, and another one filed by 34 attorneys general that supports the North Dakota statute to regulate PBMs, counter that this isn't the case.
"First, PBM regulation (in its common and standard form) does not reference ERISA itself. These laws leave all plans on equal footing; they do not single out ERISA plans for preferred or disfavored coverage, and they do not change the playing field for ERISA plans alone … Second, PBM regulation does not have any prohibited connection with ERISA plans," noted authors in the ATAP brief.
PCMA has also included Medicare preemption in its arguments against PBM regulation. This is meritless, wrote the state attorneys general. "Medicare preempts state laws only if a Medicare 'standard' particularly addresses the subject of state regulation. Because the challenged North Dakota laws do not dictate plan benefits or conflict with a Medicare standard, they are not preempted."
The Auctioning of Medications
PBMs in theory could use their market power to drive down costs by extracting discounts from drug makers and pharmacies. In reality, they retain any price concessions and discounts for themselves, ATAP's brief continued.
A system that PBMs have put into place, called step therapy, is essentially an auction for the preferred spot that will be authorized and covered, Worthing explained.
PBMs create formularies through this auction. The highest rebate to the PBM earns the top spot in the auction and becomes the preferred drug. "That highest bid gets paid for by passing the cost along to patients and insurance plans, and PBMs pocket the profits. This provides an incentive for pharmaceutical manufacturers to raise prices," he said.
Worthing has seen these practices trickle down and affect his patients. "Frequently, the medication I prescribe based on what's best for the patient based on their disease activity, values, and medical history is often not covered because a different drug or portfolio of drugs has earned the top spot in step therapy. This is an extremely frustrating and cumbersome process that not only delays access to treatments but also provides an incentive for higher drug prices," he said.
There are other ways in which PBMs get in the way of care, said Hemmen, whose facility serves complex-care oncology patients.
"PBMs force scripts out of higher-quality pharmacies that preserve unfragmented care. They incentivize plan sponsors to put programs into place that take away patient choice, fragment care, and drive scripts to their own owned pharmacies," she said.
Rutledge Case Sets Precedent
In the Rutledge case, PCMA had challenged an Arkansas law that forbid PBMs from paying local pharmacies at a lower rate than what the pharmacies were reimbursed to fill prescriptions. Although the 8th Circuit Court of Appeals agreed with PCMA, the Supreme Court ruled in favor of Arkansas in late 2020.
The appeals court also backed PCMA in PCMA v. Wehbi. However, the Supreme Court vacated this decision and remanded it back to the appeals court, asking for a reconsideration in wake of the outcome in Rutledge v. PCMA.
PCMA has argued that Rutledge was a narrow decision, limited to state laws that regulate PBM reimbursements, and that Rutledge has no bearing on North Dakota law.
While it's unfortunate that PCMA is trying to delay implementation of sensible regulations, "a lot of us are happy that this issue is coming to light," Worthing said. "As a rheumatologist and health policy advocate, exposing drug middlemen is the most important bipartisan issue in the country today because it gets at the core of making sure that sick people get access to the medications they need and reducing the budget of insurance carriers, hospitals, and the federal budget."
The ATAP brief noted that 28 state attorneys general have filed suit against PBMs, "securing settlements compelling PBMs to correct deceptive trade practices."
Many people at the state and local level were waiting for the Supreme Court to decide on Rutledge before enacting legislation and sensible regulations, and now they can go ahead and do it, said Worthing. "I expect to see this across the country as states look at budgets, and as patients bring personal stories to light. We look forward to states passing these kinds of laws to regulate PBMs."
The ACR doesn't anticipate a ruling in the Wehbi case until the spring of 2022.
Recent laws passed around PBMs and the pharmacy benefit are a good first step in holding PBMs accountable for quality of care and honoring patient choice, Hemmen said. The laws also begin to address the fiscal manipulations PBMs use to gain advantage and direct scripts to their own coffers, she added. However, this may not have enough teeth. "These state laws are coming from a provider perspective, and they don't anticipate what PBMs will do in response. The PBMs are going to work around it."
This article originally appeared on MDedge.com, part of the Medscape Professional Network.
Source: Read Full Article