Gypsy Rose Blanchard spoke to 20/20 in January 2018 about her experience dealing with her mother, Dee Dee, who suffered from Munchausen syndrome by proxy.
Gypsy Rose spoke to ABC News' Amy Robach from Missouri Chillicothe Correctional Center, where she's serving a 10-year sentence.
Gypsy's true story is the basis for Hulu's newest show, The Act.
Since Hulu's The Act started streaming in March, audiences have been captivated by the true story of Gypsy Rose Blanchard, who, along with her ex-boyfriend Nick Godejohn, is in prison for murdering her mother Dee Dee in 2015.
But here's the thing: While The Act has definitely piqued the public's interest as of late, it's absolutely not the first time Gypsy's story has been told. Gypsy herself has even tried telling it a few times—most recently in a 20/20 interview special called "Gypsy's Truth and Lies" in January 2018.
Gypsy spoke to ABC News' Amy Robach from Missouri Chillicothe Correctional Center during that interview, where she's currently serving a 10-year sentence. Here are the major takeaways from one of Gypsy's most recent real interviews.
Dee Dee told Gypsy she had multiple illnesses—but Gypsy only really has one.
Let's back up: Dee Dee suffered from Munchausen syndrome by proxy, recently renamed factitious disorder imposed on another (FDIA), a mental health disorder where a caregiver fabricates or causes an illness or injury to a person under their care for attention and sympathy, often subjecting the victim to unnecessary medical treatments.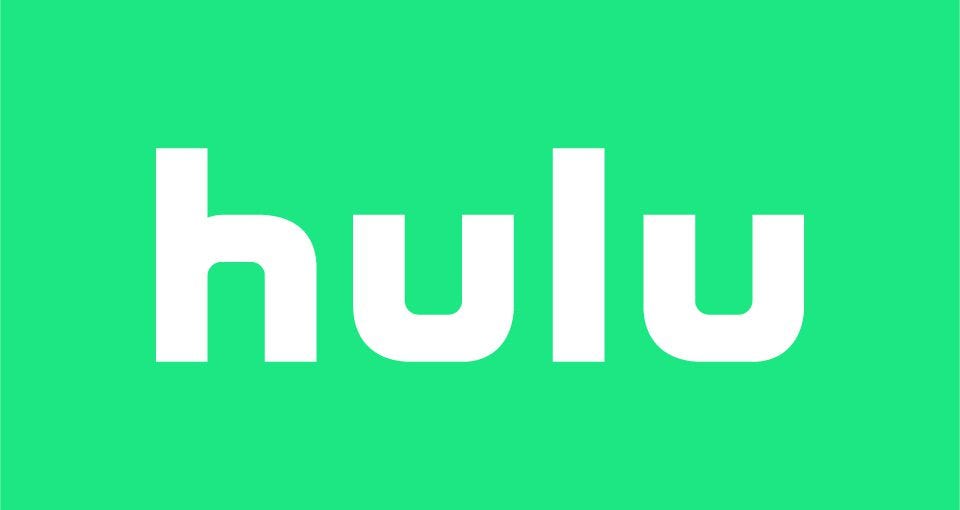 Dee Dee told Gypsy she suffered from leukemia, asthma, vision and hearing impairments, muscular dystrophy, and epilepsy. But in reality, Gypsy's story is quite different. "There are certain illnesses that I knew I didn't have," said Gypsy. "I knew that I didn't need the feeding tube. I knew that I could eat. I knew that I could walk. But I did believe my mother when she said I had leukemia."
As for that single health issue? Gypsy only suffers from minor vision impairment in her left eye. "I have a little bit of a lazy eye, not all the time," she said.
Dee Dee physically abused Gypsy, in addition to her mental and emotional abuse.
When Gypsy began to suspect that her health issues weren't real, she began to ask more questions—which angered Dee Dee.
"It would go into an argument that would last a couple of days. Or it could be something where she wouldn't feed me for two days or so," Gypsy said. "It started to be physical in 2011. She would hit me with a coat hanger sometimes." Gypsy also said Dee Dee chained her to the bed and put bells on the door when she tried to escape.
Dee Dee was a hoarder and kept a linen closet full of Gypsy's medications.
According to Gypsy's attorney, public defender Mike Stanfield, Gypsy and Dee Dee's house was extremely unkempt. "One of the bedrooms had so many items piled into it, that you couldn't even walk into it," Stanfield said.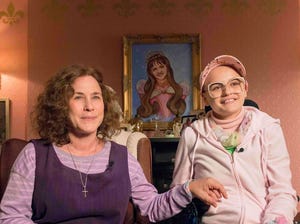 There was one area, however, where Dee Dee kept things immaculate: Gypsy's medication closet, which was actually a linen closet.
"She had even written on several of the bottles of Gypsy's medications as if she were writing it for a child. She wrote on the anti-seizure medication, 'Shakey Baby,'" Stanfield said. "In every other area of Dee Dee's life it appeared that she had absolutely no organization or cleanliness, except when it came to the medications. It let me know from the beginning that something was seriously wrong."
Nick and Gypsy's crime was extremely well documented and led police directly to them.

Receipts, surveillance camera footage, Greyhound bus tickets—the clues were everywhere, according to investigators. "This is like a crime I call 'Hansel and Gretel,' where you drop the clues along the way as you go," said former FBI agent Brad Garrett. "They couldn't have laid it out better for the police."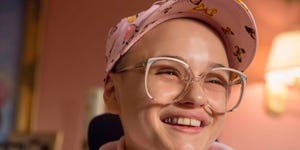 "In my ten years of practice, this case had by far the most discovery that I've ever had," said Gypsy's attorney, public defender Mike Stanfield. "Close to 100 CD's worth of papers, photos, digital information."
Despite all of the clues left behind, Gypsy never thought she or Nick would get caught. "That never crossed my mind," she said. "I honestly didn't think we would get caught."

Gypsy lied about her age to investigators.
Immediately after the murder, when questioned by investigators about her age, Gypsy says her medical insurance lists 23 as her age, but she claims she is actually 19 years old.
"Me and my mother are Hurricane Katrina survivors, and my birth certificate was washed away in Katrina, and um, unfortunately, they messed up the paperwork," she said in the interview.
Source: Read Full Article