In a recent review published in the journal Food Science and Human Wellness, researchers in China, Tanzania, and the United States (US) discussed the use of wine microbiota in enhancing the functional components of wine during production.
Additionally, they examined the benefits of using Saccharomyces and other yeasts and bacteria to enhance the functional components of wine.
Background
Winemaking involves lactic acid bacteria and yeast acting cooperatively to carry out malolactic and alcoholic fermentation, respectively, with the commonly used yeast and bacterial species being Saccharomyces cerevisiae and Oenococcus oeni, respectively. However, unique flavor profiles develop when other species of yeast and bacteria are involved.
Yeast species belonging to the genera Zyogosaccharomyces, Zygoascus, Torulaspora, Sporidiobolus, Schizosaccharomyces, Saccharomyces, Rhodotorula, Pichia, Klyveromyces, Hansenula, Hanseniaspora, Debaryomyces, Cryptococcus, Candida, and Brettanomyces, and bacterial species belonging to the genera Pediococcus, Lactobacillus, Oenococcus, and Leconostoc have been isolated from the remains of the fermentation process.
Other fungal species are also thought to play a role in modifying the fermentation environment, which alters the wine's sugar and polyphenol content and flavor.
Compounds such as tannins, polyphenols, proteins, minerals, microbial metabolites, and organic acids in wine are believed to contribute various health benefits, including anti-inflammatory, anti-proliferative, anti-bacterial, and anti-fungal properties. Therefore, understanding how different wine microbiota can be used to enhance the functional components of wine is highly beneficial.
Yeasts in winemaking
During winemaking, different species of yeasts contribute to changes in alcohol content, aroma, flavor, acid content, and color. Yeasts have different stages of activity, with weak fermentative yeasts, such as the non-Saccharomyces species being active in the initial stages of fermentation and Saccharomyce's function increasing once the ethanol levels rise.
Strong fermentative yeasts such as Lachancea thermotolerans and Torulaspora delbrueckii have been used in mixed culture fermentation along with S. cerevisiae to ensure wine production does not always result in standardized characteristics such as aroma and flavor and to enhance specific functional metabolites.
Indigenous non-Saccharomyces species have also been used during winemaking, but they pose the problem of antagonistic interactions with bacteria and metabolite accumulation.
Certain yeast species also show enhanced β-galactosidase activity, which, in combination with Saccharomyces, results in increased concentrations of terpenes and resveratrol in the wine, improving the aroma and flavor.
Yeast species with higher protease activity have also been combined with Saccharomyces yeasts to increase the concentration of assimilable nitrogen, amino acids, and peptides, nutrients for the bacteria that perform lactic acid fermentation.
Additionally, non-Saccharomyces yeasts with pectinolytic activity also enhance the color, phenolic release, and aroma of wines and improve the filtration, clarification, and liquefaction of wine.
The review discussed the industrial use of various non-Saccharomyces yeasts in wine production to enhance wine profile characteristics such as aroma, flavor, body, sulfite reduction, organoleptic properties, acidity, color, and many others.
Bacteria in winemaking
Lactic acid fermenting bacteria can either improve or diminish the quality of the wine. The presence of alcohol and low pH provides a very harsh environment where only a few bacterial species can survive. The bacteria such as O. oeni can perform malolactic fermentation in conditions of low nutrient concentration, low pH, and 15% ethanol concentration.
These conditions occur only when the yeasts successfully carry out alcohol fermentation. Any shortcomings in the alcohol fermentation allow other bacterial species to grow, resulting in stuck or sluggish fermentation.
Malolactic fermentation is essential since high concentrations of malic acid reduce the quality of the wine. During winemaking, species such as O. oeni are introduced through inoculation, while Pediococcus and Lactobacillus species can also perform malolactic fermentation spontaneously. The process reduces the sourness and increases the pH, enhancing the complexities of flavor and aroma.
Functional components
The review examined the various functional components of wine and their benefits to human health and wine quality. These include flavonoid and non-flavonoid polyphenols, melatonin, γ-Aminobutyric acid or GABA, and hydroxytyrosol, which provide a wide range of health benefits.
Benefits include antioxidant and anti-inflammatory properties, prebiotic function, normalizing of circadian rhythms, controlling hypertension, neurocognitive benefits and protection from Dementia, Parkinson's, and Alzheimer's disease, and various immune benefits.
The researchers also discussed aspects of food safety, such as the possible contamination of wine with pesticides, carcinogens, sulfites, allergens, and heavy metals. However, the high polyphenol content and the low pH and alcohol content of wine make the survival of pathogens in wine difficult.
Nonetheless, ochratoxin A contamination in wine has occurred due to the growth of Penicillium and Aspergillus on grapes from different regions.
Conclusions
Overall, the findings indicated that mixed cultures of various yeast and bacterial species allow the wine profile characteristics to be modulated to produce wines with enhanced aromas and flavors and various health benefits. Benefits include high antioxidant activity and low alcohol content.
The application of wine microbiota to enhance the metabolite concentrations and functional components could make wine a beverage with health benefits instead of just another alcoholic beverage.
Journal reference:
James, A. et al. (2023) "Microbiota for production of wine with enhanced functional components", Food Science and Human Wellness, 12(5), pp. 1481-1492. doi: 10.1016/j.fshw.2023.02.008. https://www.sciencedirect.com/science/article/pii/S2213453023000083
Posted in: Medical Science News | Medical Research News | Disease/Infection News
Tags: Alcohol, Alzheimer's Disease, Anti-Inflammatory, Antioxidant, Bacteria, Candida, Contamination, Dementia, Ethanol, Fermentation, Flavonoid, Food, Food Safety, Lactobacillus, Melatonin, Metabolite, Metabolites, Minerals, Nutrients, Ochratoxin A, Peptides, Pesticides, pH, Polyphenol, Resveratrol, S. cerevisiae, Saccharomyces Cerevisiae, Terpenes, Wine, Yeast, β-Galactosidase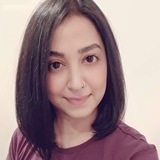 Written by
Dr. Chinta Sidharthan
Chinta Sidharthan is a writer based in Bangalore, India. Her academic background is in evolutionary biology and genetics, and she has extensive experience in scientific research, teaching, science writing, and herpetology. Chinta holds a Ph.D. in evolutionary biology from the Indian Institute of Science and is passionate about science education, writing, animals, wildlife, and conservation. For her doctoral research, she explored the origins and diversification of blindsnakes in India, as a part of which she did extensive fieldwork in the jungles of southern India. She has received the Canadian Governor General's bronze medal and Bangalore University gold medal for academic excellence and published her research in high-impact journals.
Source: Read Full Article