Patients aren't the only ones left in the lurch when local hospitals close. Physicians can be caught off guard, too, and must scramble to adapt. They may need to find a new job, move their practice, or seek hospital privileges elsewhere, incurring unexpected expenses.
The problem was acute even before the COVID-19 pandemic hit. By one count, 47 hospitals nationwide shuttered in 2019 alone, double the number of closures the year before. In another tally, more than 150 rural hospitals closed between 2005 and 2019, followed by 19 more in 2020.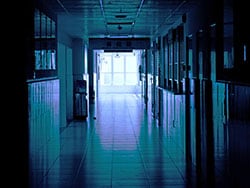 Although an infusion of pandemic government funding eased some of the financial pressures driving hospital closures, closures are expected to pick up again. More than 600 hospitals nationwide are currently at serious risk for closure, according to a recent report from the Center for Healthcare Quality & Payment Reform.
How easily physicians can find a new position or practice after a local hospital closure depends on their specialty, where they live, and demand for their services, said Soroush Saghafian, PhD, an associate professor of public policy at Harvard University who has studied hospital closures.
"Adapting to a hospital closure can be a complex and challenging process for many physicians, requiring a significant amount of patience, flexibility, and resilience," Saghafian says.
This is especially true when a closure comes without warning, says Ranjit Rajpal, MD, an interventional cardiologist in solo private practice who says he received only 7 days' notice before his local hospital, Madera Community Hospital in California, closed its doors earlier this year.
Abandoning his patients simply wasn't an option, Rajpal said. "I've taken care of patients so long here that in some families, I've seen the grandparents, the parents, and the children."
Rajpal is fortunate in one key respect: He has long maintained privileges at another hospital, in Fresno. It's far enough away that he sometimes must stay overnight when he treats patients there. But it means he's able to keep his practice going and provide his patients with the care they need.
"When you don't have privileges in multiple hospitals to begin with, a hospital closure in a small community puts doctors in a tough position," he says. "I'm one of three cardiologists in town, and my other two colleges don't have privileges in Fresno so they're only in their office practices, and I don't know they can keep going like this."
If he had anticipated the possibility that the Madera hospital could close, Rajpal says he might have opened a Fresno office for his practice years ago and worked from two locations. Or he might have considered joining a group practice. "At this point, I've been practicing 40 years and these aren't options that make sense."
Shrinking Contracts, Lower Pay
When Hamlin Medical Center in rural Texas closed in 2019, Chad White, MD, a family practice physician at an affiliated clinic, initially thought he would keep his job. "My income went down due to not having the ER and my inpatient practice from admitting patients," White recalls. "But I worked for them on contract and it was all good."
That feeling didn't last long. Several times, his contract was cancelled, then renewed for less, White says. "This happened over and over, where they would tell me I'm not getting fired and I'm just getting a different contract," White says. "The last time, I couldn't go any lower."
After a few years of this treatment, he switched jobs and now works for Fisher County Hospital in a neighboring county. "I don't like the drive," White says. "But I'm still living in the town where I was born and raised my own kids, and my parents live a block away from me, so I feel blessed."
Under the right circumstances, some physicians may be able to weather a hospital closure without much disruption to their personal or professional lives, says Solomon Tafari, MD, an Atlanta-based regional medical director for Sound Physicians, a large national medical group with more than 4000 providers.
Practicing in or near a large city can help. Tafari oversaw hospitalist services for Sound Physicians at six hospitals when one, Wellstar Health System's Atlanta Medical Center, closed down.
Hospitalists working for Sound Physicians had no difficulty getting shifts at other Atlanta area hospitals, Tafari says, because their services are always in demand. "When you're a hospitalist and things don't work out, you can move on and work for another hospital," he says. "It's like dating, not like marriage, and you can…move on easily if it doesn't work out because you don't have too much investment."
In fact, when Atlanta Medical Center closed, many of Sound Physicians' hospitalists were already working regular shifts elsewhere, Tafari noted.
"They often worked a week on, then a week off, at Wellstar and picked up extra days at other hospitals for extra income," Tafari says. "When Wellstar closed, they didn't have to go looking for more work because the other hospitals already knew them and were excited to give them more shifts."
At worst, they had to brave Atlanta traffic to work across town, Tafari says. Still, living in a major metropolitan area with many hospitals worked to their advantage.
"I can see how even a high-demand specialty like hospitalist medicine wouldn't help much when you're living in a rural community and the only local hospital closes," he says.
Good timing and a side hustle made all the difference for Lisa Hrutkay, DO, an emergency medicine physician in West Virginia, when Ohio Valley Medical Center announced plans to close in August 2019. After 21 years at the hospital, she left to take a leadership position in a residency program at the West Virginia School of Osteopathic Medicine.
"I was still working in the hospital, but I wasn't employed by the hospital anymore," Hrutkay recalls. "We got thrown out of the hospital, and it didn't change my practice, but it meant we had to reschedule 80 student rotations."
Now semi-retired, Hrutkay remains in a job she's had for almost two decades as medical director for Air Evac Lifetream, based in West Virginia and Ohio. She counts herself among the lucky ones because she's been able to stay put and keep working.
"Maybe half of the doctors I worked with at the hospital left the community, and almost anyone close to retirement age went ahead and retired because they didn't want to start over at another hospital, uproot their families, or commute to another hospital," Hrutkay says.
The best way to navigate a hospital closure is start networking and building contingency plans even when the idea of this happening seems impossible to imagine, Hrutkay advises.
"Always have a plan B and think about where you would go if something happens and your hospital is bought out or the new administration isn't something you want to deal with or your hospital closes," Hrutkay says. "I think it's going to get a lot worse before it gets any better."
For more news, follow Medscape on Facebook, X (formerly known as Twitter), Instagram, and YouTube
Source: Read Full Article