Nearly 1 in 5 postsurgical hospital readmissions are potentially preventable, and failure to prevent them costs the healthcare system almost $300 million annually, according to a retrospective cohort study of data from the National Readmissions Database (NRD).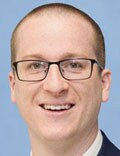 Dr Craig Brown
"The magnitude of this problem is likely bigger than even our study highlights, given the limited types of surgeries we investigated and our conservative definition of 'potentially preventable,' " lead author Craig Brown, MD, a general surgery resident at the University of Michigan, Ann Arbor, Michigan, told Medscape Medical News.
The researchers used a weighted sample of 1,937,354 patients (54.1% female; mean age, 66.1 years) from the 2017 NRD, the largest readmissions database in the United States. They analyzed hospital readmissions of patients within 30 and 90 days of their undergoing any of the following nine surgeries:
coronary artery bypass grafting

open abdominal aortic aneurysm repair

lower extremity peripheral arterial bypass

laparoscopic colon resection

open colon resection

video-assisted thoracoscopic pulmonary lobectomy

open pulmonary lobectomy

total hip arthroplasty

total knee arthroplasty
Potentially preventable readmissions (PPRs) were defined as readmissions for superficial surgical site infections, acute kidney injury, aspiration pneumonitis, or any of the conditions that the Agency for Healthcare Research and Quality defines as being ambulatory care–sensitive.
The analysis showed that a total of 164,755 patients (8.5%) experienced a readmission within 90 days of their surgery; 29,321 (17.8%) of those readmissions were deemed potentially preventable.
The most common reasons for PPRs were exacerbation of congestive heart failure (CHF) (34.6%), pneumonia (12.0%), and acute kidney injury (22.5%). Adults with public health insurance had more than twice the odds of PPR compared with those with private insurance (adjusted odds ratio [aOR], 2.09; 95% CI, 1.94 – 2.25).
Emergency surgery was associated with a more than eightfold increase in the odds of PPR (aOR, 8.24). Of the nine surgeries evaluated, the lowest PPR rate was for total knee arthroplasty (0.5%), and the highest rate was for lower-extremity peripheral arterial bypass (5.6%).
The authors suggest that "a substantial proportion" of PPRs may be associated with underlying comorbidities and socioeconomic factors, rather than surgery-specific reasons.
Comorbidities associated with increased odds of PPR included CHF (aOR, 2.99), dementia (aOR, 1.19), chronic obstructive pulmonary disease (aOR, 1.51), rheumatoid disease (aOR, 1.15), diabetes (aOR, 1.54), chronic kidney disease (aOR 1.77), liver disease (aOR, 1.31), metastatic cancer (aOR, 1.15), and AIDS (aOR, 1.87).
Although such comorbidities are not modifiable at the time of surgery, their presurgical management is modifiable, noted Brown. "We might be able to decrease PPR by making sure patients undergoing elective operations are optimized prior to their procedure," he said.
Primary Care Follow-up Could Help
The study findings also point to modifiable gaps in the transition from inpatient to outpatient care, he said.
"Surgeons don't do a great job helping their patients reconnect with other physicians on the care team but rather often just say things like, 'follow up with your PCP within 7 days,' or something similar…. Ideas that we have had that might improve this transition include making better use of consultant physicians at the end of a patient's surgical hospitalization to ensure they have a solid plan in place for their comorbid conditions…. Also, these high-risk patients might benefit from closer follow-up with their surgeon or even a transition clinic early in their recovery, where they could see an internal medicine or family medicine provider who is specifically skilled at managing these chronic conditions around the time of an operation."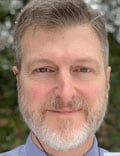 Dr Bruce Hall
In a commentary published with the study, Bruce L. Hall, MD, PhD, MBA, and Sheyda Namazie-Kummer, MD, MBA, agree that reducing risk for readmission includes "improving the transitions of care, effective ambulatory follow-up, and management of chronic disease."
"Where I think the work by Brown et al will further advance these efforts is that not all organizations have historically worked on types of readmissions that might be most responsive to intervention — you know, the 'low-hanging fruit,' " Hall told Medscape Medical News.
"In some cases, comorbidities are modifiable if the patient can have any existing conditions stabilized or better managed," he said. "But starting with the question of which scenarios might be expected to be most sensitive to ambulatory care intervention and providing those interventions — in some cases in new and innovative, high-tech, or virtual care frameworks — will move the needle the most."
Hall has served as the consulting director of the American College of Surgeons National Surgical Quality Improvement Program. Brown receives funding from the Ruth L. Kirschstein Postdoctoral Research Fellowship Award administered by the National Institute on Drug Abuse.
JAMA Netw Open. Published online April 13, 2021. Full text
For more news, follow Medscape on Facebook, Twitter, Instagram, and YouTube.
Source: Read Full Article