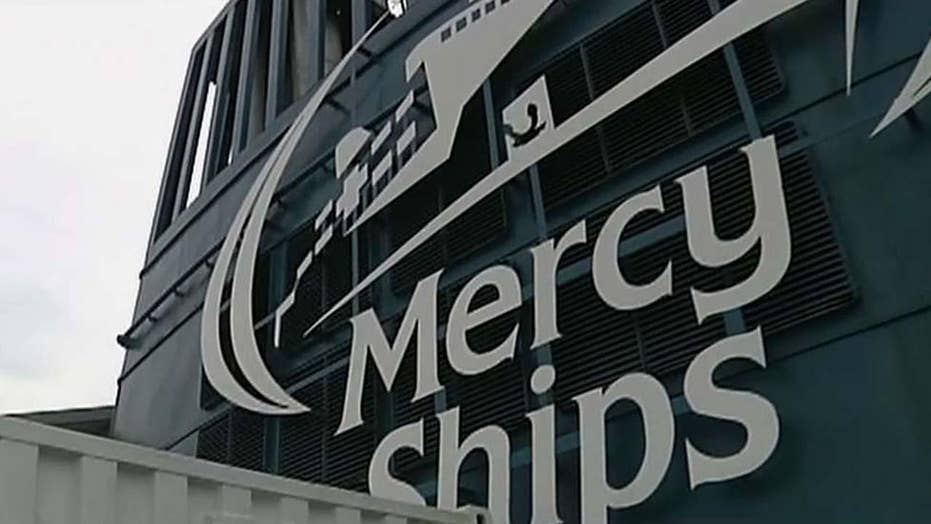 'Mercy Ships' delivers free medical care
Volunteer Dr. Mark Shrime says 5 billion people around the world cannot get surgery if they need it; 'Mercy Ships' seeks to provide medical care to those who cannot get it elsewhere.
The majority of the world's population doesn't have immediate access to safe or emergency medical care, but that's something Mercy Ships is hoping to change, one stop at a time.
The Mercy Ships charity organization, which basically operates as a floating, state-of-the-art hospital staffed with volunteer doctors and caregivers (among other volunteer administrators, engineers, plumbers, chefs, etc.), is celebrating its 100,000th surgery amid ongoing efforts to bring health care – and hope – to patients across the globe.
"Everyone here is just so willing to help each other out," says Dr. Brian Barki, anesthesia supervisor and deputy chief medical officer on the Africa Mercy, a vessel in the Mercy Ships fleet, currently stationed near Guinea. "Not just in the operating room, either. Everyone is working toward a common goal, and that's to take care of the patients."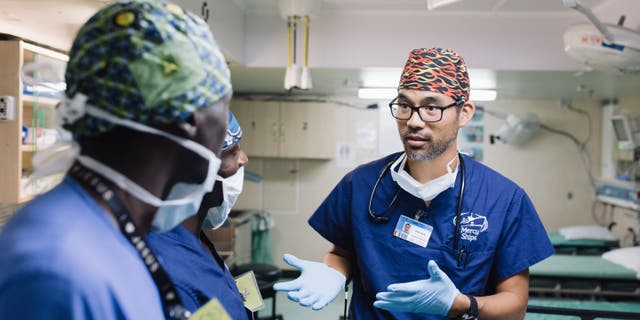 Dr. Barki, the anesthesia supervisor and deputy chief medical officer on the Africa Mercy, also helps to mentor local medical staff in Africa as part of the Medical Capacity Building program, which allows those doctors and caregivers to provide health services long after the ship has moved on.
(Mercy Ships)
Barki is just one of approximately 400 volunteers lending their time, knowledge and skills to bring much-needed care to those in need — and their results are tremendous. Over the last four decades, the ships' surgeons have performed surgeries in 56 developing countries, operating on patients with such conditions as tumors, cataracts, burns, obstetric fistulae or bone deformities, among others.
The organization's 100,000th surgery – repairing a 7-month-old girl's debilitating cleft lip – took place just last week, and little Aissata is said to be doing great after being discharged.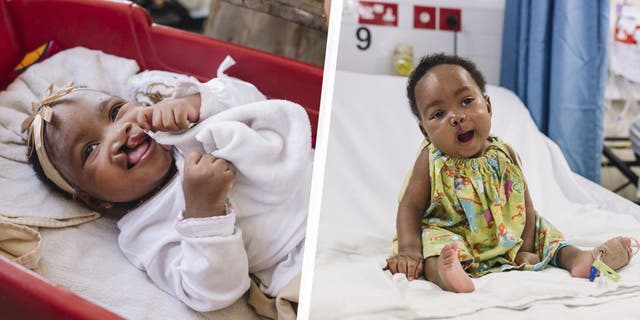 Seven-month-old Aissata and her mother came to the Africa Mercy not long ago seeking help for Aissata's cleft lip, which could have caused serious health and nutritional problems down the line.
(Mercy Ships)
"I have always been very worried about her future and what would happen to her if I didn't get her the surgery she needs," said Aissata's mother, Hassanatou, after traveling more than 200 miles to meet the Africa Mercy. "But now that she has come here to the ship, I am no longer worried."
It's no wonder Barki describes Mercy Ships' mission as "the purest form of medicine" he knows.
"As doctors, we go to medical school, residency training. Our first goal is to help people," Barki tells Fox News. "But as you go through the system… it can be difficult, with [red tape] or dealing with money issues.
"Here, everyone's first obligation is to help."
"Everyone is working toward a common goal, and that's to take care of the patients."
That's a big part of the reason Barki, 39, gave up what he described as a great job at a great hospital in Tulsa, Okla., to join up with Mercy Ships.
"I got this unsettled feeling; it felt like something was missing. So out of the blue, Jamie, my wife, said, 'Why don't we look at Mercy Ships?' remembers Barki. "I researched, and woke her up the next morning and said, 'Let's do it.'"
Barki adds that faith, too, played a role in his decision to seek out his calling in the medical field.
"In college is when my faith really became important to me, and that's when I became a Christian," he says. "And I knew at that point God was calling me into medicine. I didn't know what [my career] would look like at that point … but Faith has been the most important part of guiding my career and life."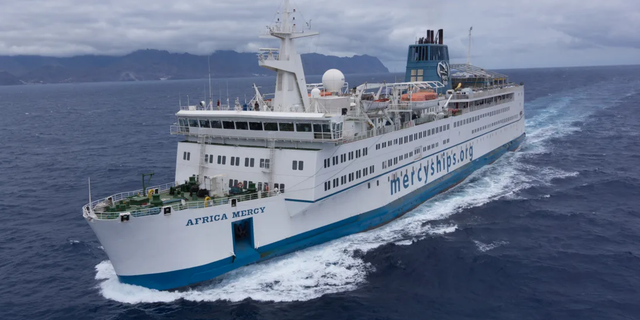 The doctors on the Africa Mercy have performed approximately 2,100 surgeries in the 10 months it has been stationed near Guinea.
Now, four years in, Barki is preparing to end his time with Mercy Ships and bring his family back to the States for the next chapter in their lives. But he says he'll always be grateful for the chance to practice aboard the Africa Mercy, and he plans to take some of the lessons he's learned home with him.
"I think the most important thing that I will take away is, what does it look like to be a good team member? It's easy, at least back home, for things to just be routine. But here … you've got this fresh energy always coming in. And that's invaluable."
And although 100,000 surgeries is a significant milestone for Mercy Ships, the organization still hopes to effect major change across some regions of Africa, specifically, where the infant mortality rate is high and the life expectancy is low, as noted by Mercy Ships co-founder Don Stephens.
"We're excited to be on the verge of this significant milestone and honored to be a part of transforming so many lives," said Stephens in a press release.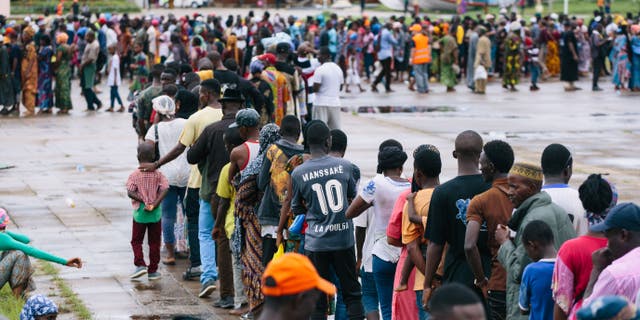 Locals in Guinea line up ahead of a Mercy Ships medical screening.
(Mercy Ships)
And, as part of this initiative, Mercy Ships isn't just giving medical care to those in need — it's also training local doctors, nurses and caregivers to continue providing health services long after the ship has moved on from each of its 10-month stays.
"Our ultimate hope is we won't be needed in the future," Barki says.
Source: Read Full Article