*Important notice: bioRxiv publishes preliminary scientific reports that are not peer-reviewed and, therefore, should not be regarded as conclusive, guide clinical practice/health-related behavior, or treated as established information.
In a recent study posted to the bioRxiv* preprint server, researchers in the United States described a blocking enzyme-linked immunosorbent assay (ELISA) to identify severe acute respiratory syndrome coronavirus 2 (SARS-CoV-2) exposure in animals.
The worldwide pandemic of SARS-CoV-2 infections poses a serious threat to public health. In addition to humans, SARS-CoV-2 can infect many animal species. Therefore, highly sensitive as well as specific diagnostic reagents and assays are required for quick diagnosis and implementation of measures for the prevention and mitigation of the infection in animals.
Study: Development of monoclonal antibody-based blocking ELISA for detecting SARS-CoV-2 exposure in animals. Image Credit: Saiful52 / Shutterstock
About the study
In the present study, researchers described the generation of a blocking ELISA (bELISA) based on monoclonal antibodies (mAbs) to identify SARS-CoV-2 exposure among animals.
The team cloned the synthetic gene of the SARS-CoV-2 Wuhan-hu-1 strain to express a His-tagged recombinant protein and yield an N antigen for immunization of mice. To develop mAbs specific for SARS-CoV-2, animals were immunized with the created N antigen. After fusing splenocytes from mice with myeloma cells, supernatants produced from the resulting hybridoma cells were assessed by immunofluorescence assay (IFA) utilizing transfected MARC-145 cells that express the N protein. This cell lysate was employed to determine whether this panel of mAbs could identify the N protein via immunoprecipitation (IP) and western blot. Vero cells infected with either SARS-CoV-2 variants B.1 (Omicron), WA1, P.1 (Gamma), B.1.1.7 (Alpha), or B.1.617.2 (Delta) were exposed to IFA to evaluate if this panel of mAbs recognized the N protein present in the virus-infected cells.
The team examined the N proteins of four human CoVs, two feline CoVs, two canine CoVs, and mink and ferret CoVs. In transfected cells, the N proteins of each of these viruses were expressed. A mAb-based bELISA was then developed to detect anti-N antibody responses in multiple animal species.
SARS-CoV-2 was experimentally introduced into a group of 24 cats. Cat serum samples were collected 14 days after infection and were combined to create a group of positive control serums. Also, large volumes of negative cat sera were combined to create a single batch of negative control serum. To investigate the diagnostic sensitivity as well as specificity associated with mAb-based bELISA, the team evaluated a panel of blood samples from cats, ferrets, minks, and deer with known antibody status. The team also used the bELISA to detect SARS-CoV-2 infections in domesticated animals. Three canine serum specimens were collected at a veterinary facility. These dogs displayed clinical symptoms of respiratory illnesses.
Results
Antibodies eBook
Compilation of the top interviews, articles, and news in the last year.
Download a free copy
IFA results demonstrated that all five mAbs identified N proteins that were expressed by MARC-145 cells. This panel of mAbs displayed varying levels of reactivity toward each variant, with mAbs #127-3 and B61G11 exhibiting strong reactivity, #41-10 and #86-12 exhibiting moderate reactivity, and #109-33 showing mild reactivity. According to IFA results, mAb #86-12 displayed cross-reaction SARS-CoV, CCoV-Type 1, and HCoV-OC43 N proteins, whereas mAb #B61G11 exhibited cross-reaction with the SARS-CoV-2 N protein. In contrast, mAbs #41-10, #109-33, and #127-3 displayed no reaction with any of the CoV N proteins. Since mAb #127-3 exhibited substantial reactivity with many SARS-CoV-2 variants and did not have any cross-reaction with other common CoVs, including SARS-CoV-1, this mAb was chosen for the development of the assay.
The bELISA results demonstrated that a cut-off PI value of 17.60% increased diagnostic sensitivity to 97.8% and specificity to 98.9%. Anti-N antibody response was identified as early as seven days post-infection against Delta and B.1 variant before substantially escalating to a high level at 14 days post-infection. Antibody response mediated by an Omicron variant was observed at a late time point. Compared to B.1 and Omicron variants, the Delta variant produced the greatest antibody response.
Two dogs tested positive for SARS-CoV-2 antibodies; the third one tested negative for specific anti-N antibodies. The neutralizing titers were 92.86%, 37.04%, and 5.69% for dog-1, dog-2, and dog-3, respectively. Dog-2 demonstrated chronic disease and made periodic visits to the animal hospital. The increasing antibody titer was found by bELISA 15 days following the initial investigation. At the third examination, the titer had lowered. At the fourth assessment, which occurred 176 days after the first, a reduced level of antibody titer was discovered.
Conclusion
The study findings showed that the array of mAbs developed in this study offers important reagents to facilitate disease diagnostics as well as viral pathogenesis research. The researchers believe that mAb-based bELISA could be a valuable field tool for determining the frequency of COVID-19 among animal populations and identifying possible new animal reservoirs.
*Important notice: bioRxiv publishes preliminary scientific reports that are not peer-reviewed and, therefore, should not be regarded as conclusive, guide clinical practice/health-related behavior, or treated as established information.
Journal reference:
Preliminary scientific report. Development of monoclonal antibody-based blocking ELISA for detecting SARS-CoV-2 exposure in animals, Fangfeng Yuan, Chi Chen, Lina M. Covaleda, Mathias Martins, Jennifer M. Reinhart, Drew R. Sullivan, Diego Diel, Ying Fang, bioRxiv 2023.03.11.532204, DOI: https://doi.org/10.1101/2023.03.11.532204, https://www.biorxiv.org/content/10.1101/2023.03.11.532204v1
Posted in: Device / Technology News | Medical Research News | Disease/Infection News
Tags: Antibodies, Antibody, Antigen, Assay, Blood, Cell, Chronic, Chronic Disease, Coronavirus, Coronavirus Disease COVID-19, covid-19, Diagnostic, Diagnostics, ELISA, Enzyme, Frequency, Gene, Hospital, Immunization, Immunoprecipitation, Lysate, Monoclonal Antibody, Myeloma, Omicron, Pandemic, Protein, Public Health, Reagents, Research, Respiratory, SARS, SARS-CoV-2, Severe Acute Respiratory, Severe Acute Respiratory Syndrome, Syndrome, Veterinary, Virus, Western Blot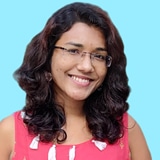 Written by
Bhavana Kunkalikar
Bhavana Kunkalikar is a medical writer based in Goa, India. Her academic background is in Pharmaceutical sciences and she holds a Bachelor's degree in Pharmacy. Her educational background allowed her to foster an interest in anatomical and physiological sciences. Her college project work based on 'The manifestations and causes of sickle cell anemia' formed the stepping stone to a life-long fascination with human pathophysiology.
Source: Read Full Article