In a recent review published in the journal Nutrients, researchers examine the impacts of nut consumption on human health and the environment. Future research directions that might improve production methods in continuously changing climate conditions were also discussed.
Study: Novel lines of research on the environmental and human health impacts of nut consumption. Image Credit: Krzysztof Slusarczyk / Shutterstock.com
Background
Although nuts have long been a part of the human diet, their high fat and energy content led many to avoid regular consumption. However, modern nutrition science has identified several health benefits associated with nuts.
Dietary guidelines aimed at preventing chronic diseases and providing complete nutrition advised the inclusion of staple foods with low fat, salt, and sugar content. While the inclusion of nuts in food groups remained ambiguous, research suggested that nut consumption was associated with significant health benefits at a broad population level.
Recent studies have shown that nut consumption is associated not only with the prevention of chronic diseases and improved reproductive health but also with the planet's health. In addition, nuts constitute a significant part of plant-based diets, and nut consumption has been linked to issues that address the environmental impacts of sustainable food production and climate change.
Environmental sustainability
The current review discusses the role of nut consumption in promoting human health and the planet's health.
The agricultural industry uses approximately 70% of the world's freshwater and is responsible for about 26% of global greenhouse gas emissions. Nuts, however, have been identified as sustainable foods, as they are plant-based, can be consumed whole or with minimal processing, have a long season, generate little waste, and can be stored and transported easily.
Although nuts are considered a sustainable food, the extensive water and chemical inputs requirements for the intensive agricultural practices required to produce nuts have raised concerns. Nevertheless, the traditional agricultural practices used to grow nuts are more sustainable.
Despite the lack of information from Lifecycle Analysis on nuts, nuts have been found to have a relatively low environmental impact when measured per gram of protein. For example, in one study that compared the environmental impacts of five common protein sources, including eggs, legumes, nuts, red meat, and poultry, the almond protein was found to be the second most highly ranked protein source after beans.
Drug Discovery eBook
Compilation of the top interviews, articles, and news in the last year.
Download a free copy
Nuts fit within the parameters of a sustainable diet, which includes the proportion of plant-based versus animal-based foods, the proportion of whole foods as compared to processed foods, the proportion of locally sourced or seasonal foods as compared to foods that are out of season or context, and the proportion of consumed versus wasted food.
Male reproductive health
Nuts are rich in nutrients such as unsaturated fatty acids, minerals, antioxidants, phytosterols, vitamins, polyphenols, and fiber. As a result, nuts are associated with various health benefits, including improved male reproductive health.
Approximately 15% of the global population struggles with infertility, with 40%-50% of these cases reported among males.
Lifestyle and dietary patterns can impact sperm quality and overall male reproductive health. A healthy diet, including the consumption of fruits, vegetables, seafood, fish, whole grains, and nuts, along with reduced intake of alcohol, sugar, caffeine, and processed foods, has been linked to better sperm quality.
Animal models consuming diets supplemented with hazelnuts and cashews have demonstrated the ability of nut consumption to improve the quality and functionality of sperm. Furthermore, two randomized clinical trials in humans, one involving the inclusion of walnuts and the other involving the consumption of almonds, walnuts, and hazelnuts, showed that nut consumption significantly improved sperm count, vitality, motility, and morphology.
These studies indicate that nut consumption may improve male reproductive health and sperm quality. Nevertheless, further research is needed to understand the mechanisms through which nut consumption modulates fecundity.
Dietary patterns
Advances in nutrition science, accompanied by a shift in focus from nutrients to dietary patterns to address chronic lifestyle-related diseases, have resulted in the inclusion of nuts in healthy diets.
Nuts are a naturally occurring food source and consist of unsaturated fatty acids, fiber, essential micronutrients, and polyphenols. Moreover, regular nut consumption has been associated with a reduced incidence of chronic diseases such as cardiovascular diseases, cancer, and type 2 diabetes.
The Mediterranean diet, which has been shown to reduce the risk of several chronic diseases, includes nuts as a regular part of the diet. However, population intakes do not appear to meet recommended levels for nut consumption.
Including nuts in global dietary guidelines recommends consuming between 15 to 30 grams of nuts daily. However, variations in food group allocations present challenges when comparing population intakes to current recommendations.
Conclusions
If nuts are produced using traditional growing practices, they significantly benefit human and planet health.
Rich in protein and a wide range of nutrients, nuts have been linked to improved male reproductive health, better lipid profiles, and a lower risk of chronic diseases such as type 2 diabetes and cardiovascular diseases. These health benefits might provide impetus to improve sustainable environmental practices to increase nut production and, as a result, allow for greater inclusion of nuts in diets worldwide.
Journal reference:
Tapsell, L., Sabaté, J., Martínez, R., et al. (2023). Novel lines of research on the environmental and human health impacts of nut consumption. Nutrients, 15, Article 4. doi:10.3390/nu15040955
Posted in: Medical Science News | Medical Research News | Disease/Infection News
Tags: Alcohol, Caffeine, Cancer, Chronic, Climate Change, Diabetes, Diet, Fatty Acids, Fish, Food, Food Production, Infertility, Meat, Minerals, Morphology, Nutrients, Nutrition, Protein, Reproductive Health, Research, Sperm, Type 2 Diabetes, Vegetables, Vitamins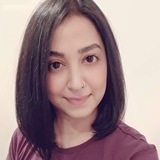 Written by
Dr. Chinta Sidharthan
Chinta Sidharthan is a writer based in Bangalore, India. Her academic background is in evolutionary biology and genetics, and she has extensive experience in scientific research, teaching, science writing, and herpetology. Chinta holds a Ph.D. in evolutionary biology from the Indian Institute of Science and is passionate about science education, writing, animals, wildlife, and conservation. For her doctoral research, she explored the origins and diversification of blindsnakes in India, as a part of which she did extensive fieldwork in the jungles of southern India. She has received the Canadian Governor General's bronze medal and Bangalore University gold medal for academic excellence and published her research in high-impact journals.
Source: Read Full Article