A new modeling study published in the journal Science estimates the B.1.1.7 severe acute respiratory syndrome coronavirus 2 (SARS-CoV-2) variant is 43% to 90% more transmissible than previous coronavirus variants. The variant was initially found in Southeast England last fall.
Researchers from the London School of Hygiene and Tropical Medicine predict a higher number of coronavirus deaths in England than the number of deaths recorded in 2020.
The United Kingdom currently reports over 4.23 million coronavirus cases and over 124,000 deaths.
Transmission electron micrograph of SARS-CoV-2 virus particles (UK B.1.1.7 variant), isolated from a patient sample and cultivated in cell culture. Image captured at the NIAID Integrated Research Facility (IRF) in Fort Detrick, Maryland. Credit: NIAID
Predicting the rate of transmission
Researchers collected genomic sequencing data from public databases. They also looked at the SARS-CoV-2 B.1.1.7 transmission in Denmark, Switzerland, and the United States. The United States currently leads the world in having the highest number of coronavirus cases and deaths.
The data ranged from early before the pandemic to early January 2021 to infer the proportion of S-gene target failure data related to the variant of concern.
Given the low sample size, sequencing data from Northern Ireland was excluded from the analysis.
The researchers also used smartphone mobile data to track the virus's spread in England. To estimate the frequency of person-to-person transmission, they used the CoMix survey results, which sampled approximately 2,500 people from the UK on their weekly social contacts.
The researchers also assessed the rate of B.1.1.7 transmission in schools.
The model included the B.1.1.7 variant and non-B.1.1.7 variants and analyzed the rate of transmission by age and location.
Several assumptions were made, including symptomatic cases being more infectious than asymptomatic cases, vaccination reduces the risk of having COVID-19 infection, and that people who are vaccinated who do end up with infection are just as contagious as unvaccinated people.
Growing presence of B.1.1.7
Genomic surveillance from over 150,000 sequences in the COG-UK dataset found a relative population growth of B.1.1.7 in the first 31 days after it was initially detected. The increase in B.1.1.7 variants was higher than 307 other preexisting SARS-CoV-2 lineages.
Since the first month of its initial detection, the researchers found a decline in the variant's relative growth rate over time. Although, it continues to have the highest growth compared to any other SARS-CoV-2 lineage.
The results also showed a 77% increase in the reproduction number, R. This estimate was similar to other lineages worldwide. Denmark found the R for B.1.1.7 was 55% higher than other lineages, 74% higher in Switzerland, and 59% higher in the United States.
Using the smartphone data to find what's driving B.1.1.7 high infectious rate, the most plausible explanation was that B.1.1.7 had a higher viral load making it more likely to spread the virus with another person. However, they could not find a consistent explanation that corresponded across NHS England regions. The researchers suggest the increased transmissibility and growth rate could be from multiple viral features.
The researchers could not confirm an association between the B.1.1.7 variant and the severity of the infection. However, this could have been from the limited time to collect data on the variant.
"These estimates should be treated with caution, as we would not expect to identify a clear signal of severity when fitting to data up to 24 December 2020, given delays between infection and hospitalization or death."
There was strong evidence for increased B.1.1.7 transmission. It was estimated to be 65% higher than other variants in three English regions most impacted by the coronavirus. The transmission increased to 82% across seven NHS England regions.
Projecting coronavirus waves
The researchers predicted a new wave of COVID-19 cases and deaths starting in early 2021 with a peak of February 2021 if no coronavirus measures were implemented in the middle of January.
If vaccines are distributed to most of the population, they predict the number of COVID-19 cases, hospitalization, ICU admissions, and deaths in 2021 to surpass the record established in 2020.
Vaccinating 200,000 people per week, a rate similar to what was observed in December 2020, would have minimal effect in containing the spread. Instead, the researchers estimate 2 million people vaccinated per week would be most effective.
Improving reopening measures
More research looking into the biological mechanisms of B.1.1.7 is needed to gain a complete understanding of how it spreads and how to neutralize the mutations giving it this ability. However, the current study results provide evidence of more quarantine measures needed to slow the spread.
Given the B.1.1.7 variant's high infectious rate, the researchers suggest a temporary halt to reopening schools. Instead, children should continue virtual learning. Public health officials should also introduce new measures aimed at slowing down the virus.
Journal reference:
Davies NG, et al. Estimated transmissibility and impact of SARS-CoV-2 lineage B.1.1.7 in England. Science, 2021. doi: 10.1126/science.abg3055, ​https://science.sciencemag.org/content/early/2021/03/03/science.abg3055
Posted in: Medical Research News | Disease/Infection News
Tags: Children, Coronavirus, Coronavirus Disease COVID-19, Frequency, Gene, Genomic, Genomic Sequencing, Hygiene, Medicine, Pandemic, Public Health, Reproduction, Research, Respiratory, SARS, SARS-CoV-2, Severe Acute Respiratory, Severe Acute Respiratory Syndrome, Syndrome, Virus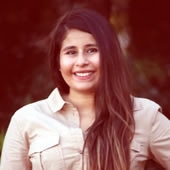 Written by
Jocelyn Solis-Moreira
Jocelyn Solis-Moreira graduated with a Bachelor's in Integrative Neuroscience, where she then pursued graduate research looking at the long-term effects of adolescent binge drinking on the brain's neurochemistry in adulthood.
Source: Read Full Article