Sudden cardiac death by definition is unexpected, but a new study found that many cases show warning signs well in advance — suggesting that at least some of these deaths may be preventable.
Nearly 90% cases of sudden cardiac death due to hypertrophic cardiomyopathy (HCM) in people under age 35 years are preceded by symptoms, abnormal electrocardiography, or a positive family history of heart disease, Swedish researchers reported September 14 in PLoS ONE.
"The majority of young people dying from sudden cardiac death due to HCM present with one or more abnormalities may be recognized during cardiac screening," Erik Börjesson, MD, a resident in the cardiology department at Sahlgrenska University Hospital in Gothenburg, Sweden, told Medscape Medical News.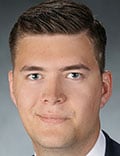 Dr Erik Börjesson
HCM is an inherited disorder in which the heart muscle is thickened, usually in an asymmetric fashion. The condition affects roughly 1 in 500 individuals in the general population. While sudden death due to HCM is rare, it represents a "major cause" of natural death in the young, said Börjesson, who serves as a team physician for GAIS, one of the leading soccer teams in Sweden.
Averting "Catastrophe"
Hal Skopicki, MD, PhD, chief of cardiology and co-director of the Stony Brook Heart Institute, in Stony Brook, New York, said the new study "continues the call for identifying these at-risk patients sooner in order to potentially prevent catastrophic events in the young."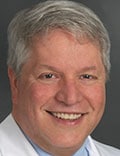 Dr Hal Skopicki
Skopicki calculated that based on an incidence of HCM in the United States of 1 in 500 people, and an annual rate of sudden death from the condition of 1%, approximately 3000 Americans under age 35 die of sudden cardiac deaths associated with HCM each year.
Hypertrophic cardiomyopathy received international attention in 2021 when Christian Eriksen, a Danish soccer star, suffered a cardiac arrest during a match. Eriksen returned to the pitch some 8 months later with an implantable cardioverter defibrillator and now plays for the Manchester United club in the English Premier League.
For their study, Börjesson and his colleagues analyzed all cases of sudden cardiac death involving a diagnosis of HCM in Sweden between 2000 and 2010 in individuals under age 35. They characterized the clinical symptoms, medical history, family history, and electrocardiogram findings before the occurrence of sudden cardiac death using data from national registries, autopsy reports, medical records, and interviews with relatives after the death of the patient.
The analysis identified 38 cases of sudden cardiac death, including 31 men and seven women, with a median age of 22 years.
Of those, 71% presented with possible cardiac symptoms, including chest pain and palpitations, before death, and 69% received medical care in the 180 days before death — compared with just 21% of controls receiving medical care in that time period. Nearly 40% had a known cardiac disorder prior to death and 50% had a positive family history of heart disease.
"Importantly, the Swedish researchers showed that about 90% of the time, early recognition has the potential to save lives [with] the appropriate use of an implantable defibrillator, which has been associated with a decrease in sudden cardiac death in this patient population," Skopicki said.
In total, 28 individuals in the study group had undergone electrocardiography at some point during their lifetime. Of these, 23 (82%) had findings that were considered abnormal.
The researchers said 68% died during recreational activity and 12% during competitive sports or exercise.
Börjesson said the focus of this study was to show that detection and possibly prediction of sudden cardiac death due to HCM is possible, by looking at family history, symptoms, and changes on electrocardiography.
"We have not looked specifically at the role of screening and possible implications as of today," he said. "Several studies are suggesting that there might be value in screening though. With this said, we need more research in this field."
He added that his team suggests expanded electrocardiographic screening for players experiencing possible cardiac symptoms as well as having a family history of HCM.
Skopicki emphasized the importance of obtaining a three-generation family history to complete the identification of those at risk.
The researchers and Skopicki have disclosed no relevant financial relationships.
PLoS ONE. 2022;17(9):e0273567. Full text
Howard Wolinsky is a Chicago-based medical journalist. You can read more of his stories about prostate cancer at TheActiveSurveillor.com.
For more news, follow Medscape on Facebook, Twitter, Instagram, and YouTube.
Source: Read Full Article