You go to the dentist twice a year, floss as often as you remember, and steer clear of sticky, sugary treats (most of the time). But don't forget: A+ oral hygiene is also about brushing, and electric toothbrushes make that twice-daily job a little bit easier.
Aside from being almost too easy to use (you stick it in your mouth, push a little button, and let the brush do the work), electric toothbrushes also require way less forearm effort and scream, "I'm super serious about my dental health!"
And while electric toothbrushes aren't exactly essential, they can be helpful in a lot of situations, says Mark S. Wolff, DDS, PhD, dean of the University of Pennsylvania School of Dental Medicine—like if your dentist is constantly telling you you missed a spot, or if you're not great at sticking to the 2-minute recommended brushing time.
FWIW, the American Dental Association says that both manual and powered toothbrushes can be effective at getting plaque off of your teeth—you just need a little more skill with a manual brush. "The average person doesn't brush as well as they should, so electric toothbrushes can help," says Wolf.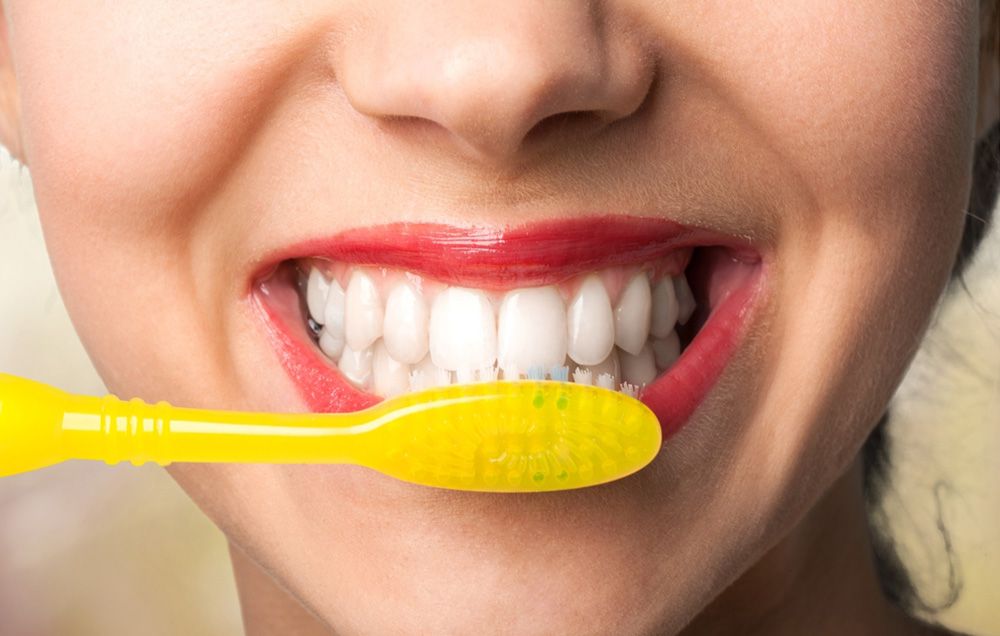 It's true: Electric toothbrushes clearly cost way more than your standard manual brush. But comparing the two is a bit like pitting a flip phone against a smart phone: You can make calls or text your pals on either one, but the latter has way more bells and whistles.
You can't watch cat videos on your electric toothbrush (yet!) but most models have features (think: timers, multiple speeds, pressure sensors) that you won't find on a manual scrubber. And keep in mind that you don't need to change out the head as often as you would a manual brush—every six months is fine for electric compared to every three to four for the old-school version, saysWolff. This means that in the long run, the investment may be worth it.
So, if you're over pushing a brush back and forth over your teeth, it might be time to make the switch to electric option. These top options from Amazon range from budget-friendly to splurge-worthy and will take your brushing game to the next level.
1. Philips Sonicare Essence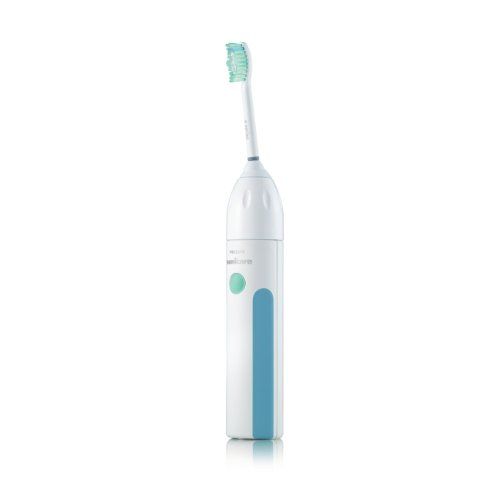 Those hard-to-reach molars don't stand a chance against this budget-friendly toothbrush's angled neck. Its super-soft rounded bristles that sneak their way between teeth. Travelers, take note: The battery canlast up to two weeks between charges.
Among the more than 8,600 reviews (!!!) on Amazon is this glowing recommendation:"I can't believe the feeling of pure cleanliness within my gum line, teeth crevices, and overall mouth. It is remarkable and just like being at the dentist EVERYDAY."
2. Oral-B White Pro 1000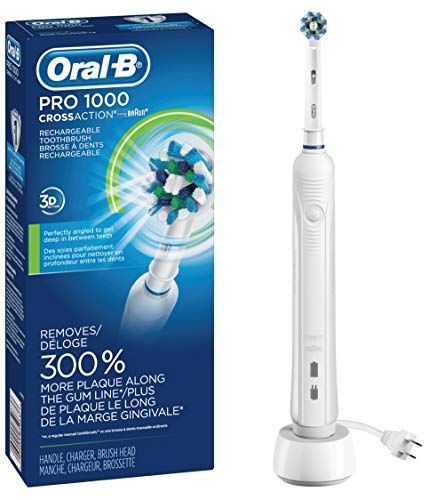 This beauty oscillates, rotates, and pulses to get rid of gunk on your teeth. It also comes with a timer to help you meet the dentist-recommended 2 minutes of brushing that, let's be honest, no one does on their own.
This model may not have the bells and whistles of more expensive toothbrushes, but people say that's NBD. "I love it," wrote one reviewer. "I wish I had purchased it sooner. It's not too harsh on my gums and my teeth feel very clean after each use."
3. Fairywill Rechargeable Sonic Toothbrush With Smart Timer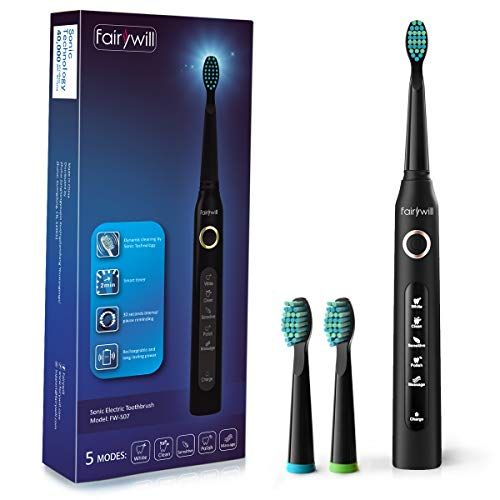 "My teeth feel the freshest they ever have," wrote one reviewer. And another, who bought it for travel, now uses it as their everyday at-home brush of choice. Plus, whether you're on the go or at home, you can charge it with your USB phone charger that you definitely always have around anyway (it's okay—embrace it). Just a 4-hour charge gives you a whopping 30 days-worth of battery life.
4. Philips Sonicare DiamondClean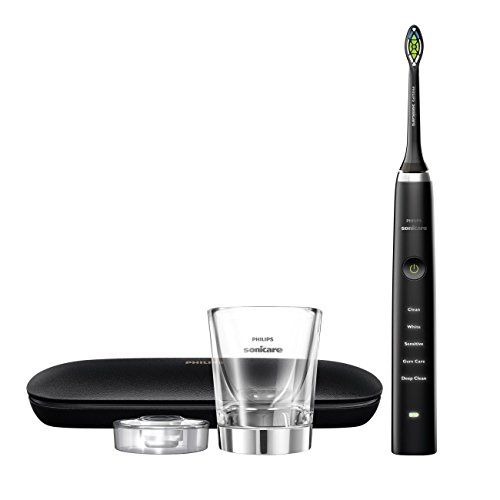 This is like the Maybach of electric toothbrushes. Sure, it promises to remove stains and all, but it also charges in the small glass it comes with, syncs up with an app on your phone that can tell you which side you're brushing more than the other (you know it happens), plus other ways your brushing style needs a little improvement. It's basically like having an on-call dentist. "The [DiamondClean] has really taken oral hygiene to the next level," says one reviewer.
5. Oral-B Genius Pro 8000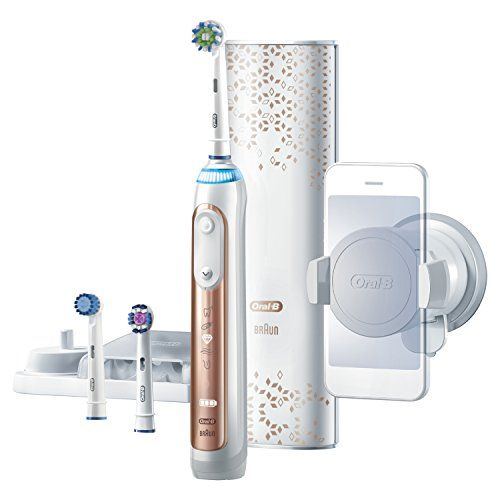 This pretty rose gold toothbrush connects to a smartphone app via Bluetooth to offer real-time feedback. When the light on the front turns red, it means you're brushing too hard (most of us do) and need to ease up on the pressure.
The cleaning it gives is also next level: "My teeth feel just like I left the dental hygienist, every day," says one reviewer.
6. AquaSonic Black Series Ultra Whitening Toothbrush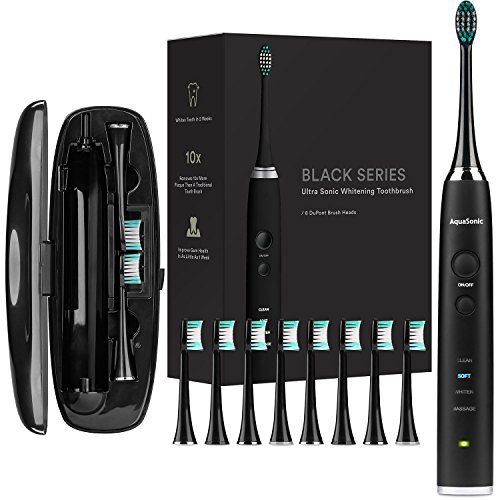 Add this brush and its accessories to your cart and never think about switching out your toothbrush again (at least for two-and-a-half years). This sleek model comes with eight toothbrush heads right off the bat so you don't have to set a reminder on your phone to order more. The brush also has three settings, including whitening mode that gently removes surface stains and massage mode to help show your gums some love.
7. Oral-B Vitality Dual Clean Rechargeable Battery Electric Toothbrush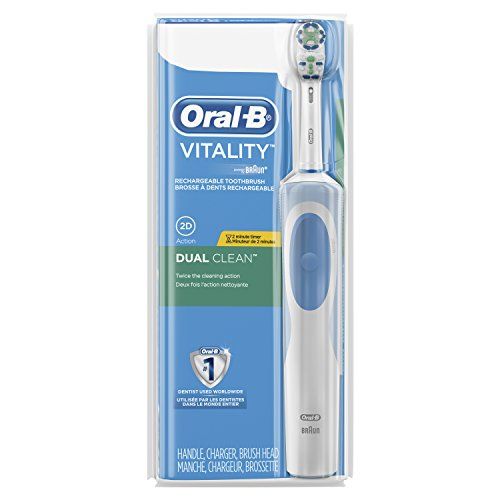 I mean, it's definitely nice and all to have a toothbrush that connects to your smartphone, but sometimes all you need is a damn good, simple, motorized brush with a built-in timer. That's where this brush comes into play.
Another selling point? It's gentle on the wallet. "Its great that [I] can buy an electric toothbrush for such a cheap price and it works just as good as it's $100 competitor," wrote one reviewer. "I don't think it matters if the brush is more expensive as long as it does the same job. Replacement brush heads are way cheaper too."
Source: Read Full Article