Lala Kent shared on her Instagram stories that, five months ago, she realized she struggles with alcoholism.
In a series of Instagram video stories, the Vanderpump Rules star said that she's getting help from Alcoholics Anonymous (AA).

Lala noted that AA has helped her deal with her father's death and continues to help her "see the light."
It's safe to say that Lala Kent's St. Patrick's Day 2019 looked a lot different than others.
On Sunday, while the world celebrated all things Irish over green beer and whiskey, the Vanderpump Rules star took to Instagram to share her ongoing battle with alcoholism.
"Five months ago, I came to the realization that I am an alcoholic, and I am now a friend of Bill W." Lala said, in a series of stories. (Bill W. was the cofounder of Alcoholics Anonymous, and no, he's no longer alive.) "You'll never know how much this program means to me," she continued. "When I'm having the roughest day I could possibly have, I can for once see the light at the end of the tunnel."
The reality star then segued into talking about her father, Kent Burningham, who she lost in April of last year. Between tears, she expressed her gratitude for AA for allowing her to "sit down and remember my dad in a clear frame of mind, and remember what he brought to my life, what he meant to me, what he taught me."
Back in December, Lala opened up to Cosmopolitan about her drinking problem, which she said started around the time she lost her dad unexpectedly. "I felt like I was falling into a pattern. But I am actually, for real now, completely sober."
Birthday time, with a virgin mimosa and a 5 year olds hairdo 💁‍♀️🍼 Have fun and be safe, y'all💋
A post shared by Give Them Lala (@lalakent) on
Since then, Lala avoiding drinking has played a big part on this season of Vanderpump Rules. Two episodes ago, she and her fiancé, Hollywood producer Randall Emmett, agreed to quit drinking together for a while, as they'd get into major fights whenever alcohol was involved.
In her Instagram stories, Lala didn't say exactly how many days she's been sober, so it's hard to know if she fell off the wagon to prompt her post. But with her wedding (to Hollywood producer Randall Emmett) on the horizon, it seems Lala and her hunky fiancé are focused on getting as fit as possible, and heavy alcohol use definitely doesn't fare well with that goal.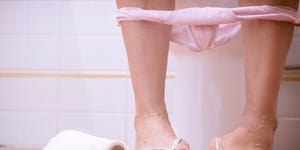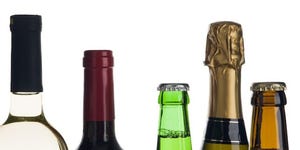 While Lala didn't go into detail about which phase of the famous 12-step program she's currently working on—and there's certainly no "share your story on Instagram" step—just talking about her struggle in such a public way says that she's on a positive path to recovery.
I'm cheering for you, Lala! Lisa Vanderpump might rule, but so do you.
Source: Read Full Article