Vanessa Hudgens is on two of the most popular diets: intermittent fasting and keto.
In a new interview with People, Vanessa says she switches between the two diets.
Vanessa, 30, typically fasts for 18 hours a day and eats during the other six.
Let's be honest: Vanessa Hudgens is about as trendy as they come, so of course she's on two of the trendiest diets out there: intermittent fasting and keto.
Back in November, Vanessa, 30, revealed to Women's Health that a month before her interview, she started intermittent fasting. Her reason? She saw how well it worked for a friend. "Homeboy is aging backward," she said.
Now, in a new interview with People, she opens up even more about how she juggles the two diets.
"I've been intermittent fasting a lot, because for me, I love pasta, I love pizza, and when I'm not eating carbs I feel like a little piece of me dies," she told People, adding that she eats during a six-hour period each day (from noon to 6 p.m.), and then fasts for the other 18 hours.
Watch Vanessa try keto snacks:
"Intermittent fasting is great, because when I am fasting—those first two weeks are definitely rough, I'm not going to lie, but after that I feel more grounded and powerful in my workouts," she said. "I get the nutrients that I need when I eat, but then I also eat what I want."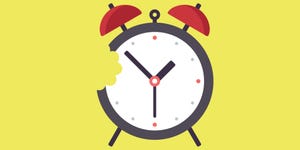 But really, eating for just six hours each day can be rough—that's why Vanessa switches to the keto diet sometimes to change things up. "If you have the right ingredients to keep you on track, I think it's amazing," she said, talking about the keto diet. "I'm always making sure I'm getting those healthy fats in, so I eat a LOT of almond butter. You feel really energetic and supported on the keto diet."
Still, juggling two pretty intense diets is definitely a challenge. And while Vanessa says it works for her, it might not be everyone's thing. "I feel like it's a recipe that works for me," she says. "Everyone's different of course, but for me, that's what's been the most beneficial so far."
Source: Read Full Article