A woman seeking the help of celebrity surgeons said that for the last 11 years she's been strategically placing her hand in front of her face or tilting her head a certain way so that people don't see the large hole in her nose where her two nostrils should be.
Laura Schild, who appeared on E!'s hit show "Botched," said it started when she went to kiss her dog and he lifted his head, breaking her nose and severing the area between her two nostrils, known as the columella. In a preview clip of Wednesday's episode, Schild said she wasn't able to see a plastic surgeon until her nose healed, and once she did his corrective surgery led to her current situation.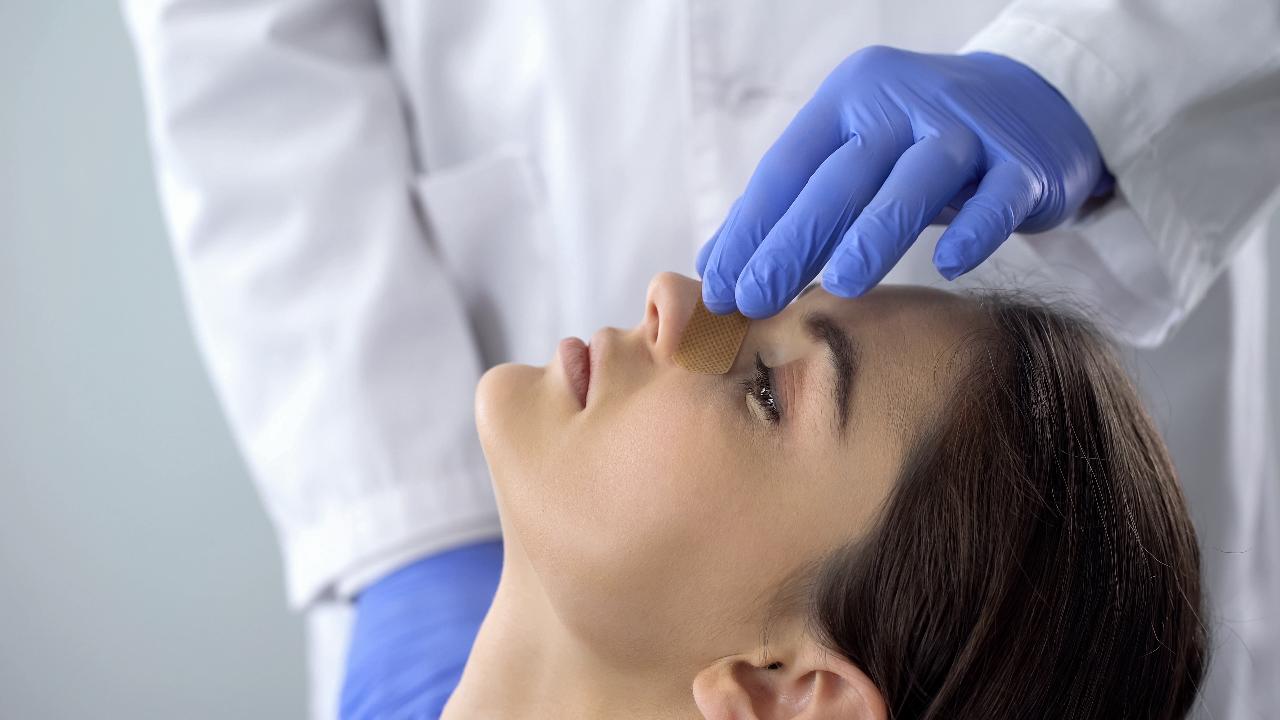 FREAK GYM CLASS ACCIDENT LEFT TEXAS TEEN NEARLY PARALYZED: REPORT
"I have the surgery, I wake up, and I could not believe what I saw," she said in the preview. "I was solid stitches from here all the way down through my lip, and in the middle I had, apparently, a piece of rib bone, but it was just solid, crusted blood."
I hate my face.
Within days, she claimed the surgical area started changing color, and it was [that the] clear infection had set in. She said the doctor, who was not named, said the repaired structure would likely fall apart, which it did.
DRINKING 2 OR MORE DIET SODAS A DAY LINKED TO STROKE, HEART DISEASE: STUDY
"Two or three days after that, my rib bone came out of the middle of my nose and I was left with nothing," she said in the clip. "No middle, no bottom, nothing."
CLICK HERE TO GET THE FOX NEWS APP
Schild said the hole goes straight down into her throat, and that she's gotten uncomfortable stares while out in public. She said she was seeking the doctor's help in part because of her son, who she didn't want to "be embarrassed for any reason."
"I hate my face," she said.
Schild's episode of "Botched" and others air on Wednesdays at 9 p.m. ET on E!
Source: Read Full Article