Introduction
Diagnosis and treatment
Self-diagnosis and its risks
Why seek help from mental health professionals?
References
Further reading
---
Mental illnesses are medical conditions characterized by alterations in emotion, behavior, or thinking (or a combination of these). Distress and/or difficulties functioning in social, work, or family activities are associated with mental illnesses.
Many people who suffer from mental illnesses are unwilling to discuss their condition or seek medical help due to the stigma associated with mental illness and treatment. However, mental illness is a medical condition in the same way as diabetes or heart disease and is treatable.
Mental illness can affect anyone and is not discriminatory. While mental illness can occur at any age, three-fourths of all cases begin by the age of 24.
Mental illness is fairly common. During a specific year:
Nearly one-fifth (19%) of all adults in the United States suffer from some type of mental illness.
One in every 24 people (4.1%) suffer from a serious mental illness
One in every 12 people (8.5%) has a diagnosable substance use disorder.
Image Credit: Rawpixel.com/Shutterstock
Diagnosis and treatment
Mental health problems are treatable, and progress is possible. Many people with mental illnesses regain full functioning. Some mental illnesses are preventable.
People from various cultures and backgrounds may communicate mental health issues in various ways. Some people, for example, are more likely to seek medical attention for complaints of physical symptoms induced by a mental health disorder. Some cultures view and describe mental health conditions in different ways than doctors in the US.
Mental health professionals provide a diagnosis based on:
A brief medical history.
Physical exam and possibly lab tests if other medical conditions are believed to be causing the symptoms.
A psychological assessment. Questions about one's thoughts, feelings, and behaviors.
A diagnosis of a mental disorder does not imply the need for treatment. The need for treatment is determined by the severity of the symptoms, the extent to which the symptoms are causing distress and interfering with daily functioning, the risks, and benefits of available treatments, as well as other factors (for example, psychiatric symptoms complicating other illnesses).
Psychiatrists, Primary care clinicians, and other mental health clinicians help people in understanding mental illnesses and what they can do to control or cope with symptoms to improve their health, functioning, and wellness.
Self-diagnosis and its risks
Internationally, the use of the internet for health information and self-diagnosis is becoming more common. The internet is now more accessible than ever due to technological advances and increasing usage; currently, 84% of the US population uses internet services. Because of the growing demand for smartphones and the rapidly increasing availability of information on the web, more people are turning to the internet as their first healthcare resource, even before seeking professional advice.
Much of the information available on the web can be useful, but one must be cautious when attempting to understand what is happening to them, especially when it is complicated by strong emotions. Dangers include the potential of over-diagnosis as well as misdiagnosis – issues that are central to medical practice and have now spread into the vast online world. Overdiagnosis can also trivialize the serious consequences of severe mental health disorders on young people.
Ranging from anxiety disorders to depression and schizophrenia to PTSD, there are currently over 200 recognized forms of mental illnesses. Hence trying to self-diagnose using the internet may lead to a path of worsening symptoms and quality of life.
Read Next: Managing and Reducing Stress
Making a mental health diagnosis is about more than just a number on a scale – it's about understanding someone's life and acknowledging how their symptoms affect them. Sometimes the problem is so severe and urgent that it is simple to make a diagnosis and choose a treatment. More often than not, however, it is not so clear, and it necessitates careful consideration and discussion about how a diagnosis might be helpful (or not).
During a self-diagnosis, finding a diagnosis can be a difficult process, especially if one exhibits symptoms of multiple mental illnesses. It is especially dangerous if they are denying certain symptoms. In other cases, one may believe they have several conditions that are all explained by a single illness. For example, if a person is depressed and has trouble with sleep and inattention, they may mistakenly believe they have ADHD, major depression, and a sleep disorder. Depression, on the other hand, can cause all three of the aforementioned symptoms. It means the person may aggravate the situation by worrying more than necessary or attempting to treat conditions that they may not have.
When one incorrectly self-diagnoses the symptoms, they may try to cure it using over-the-counter medications, diet, or other ways, possibly complicating the actual condition. They treat one symptom while neglecting the underlying cause of all the symptoms, potentially worsening their mental illness.
Self-diagnosis is frequently followed by a self-designed treatment plan for many people. That can sometimes mean no treatment at all. In such cases, their treatment may simply consist of coping with or neglecting the symptoms. This is risky, as delaying treatment for mental illness, like trying to delay treatment for any other illness, can be fatal.
Why seek help from mental health professionals?
A formal diagnosis is the first step in properly healing from any medical condition, whether mental, physical, or both. A professional diagnosis will give you a road map necessary to succeed as you work toward optimal wellness. You are encouraged to participate actively in the treatment in this setting. As a result, you should be able to clearly communicate and exchange information as much as possible. When seeking help, keep your concerns in mind, and how your symptoms affect your daily life, as well as the conclusions you've reached based on your experience and research. A mental health professional can then investigate various options at this point. Based on the diagnosis, an individualized treatment plan will be made.
Individualized treatment plans for mental health are established in accordance with the individual (and family members if the individual desires) and the mental health clinician. Medication, Psychotherapy (talk therapy), or other treatments may be used. Treatment is more effective when applied with a combination of medication and therapy.
References
Ranna Parekh (MD). What Is Mental Illness? American Psychiatric Association [Internet]. Available from: https://www.psychiatry.org/patients-families/what-is-mental-illness
MedlinePlus [Internet]: National Library of Medicine (US); Mental Disorders; [updated 2021 Dec 07]. Available from: https://medlineplus.gov/mentaldisorders.html
Bernadka Dubicka. Self diagnosis trivialises severe mental disorders (2019). Mental Health Today [Internet]. Available from: https://www.mentalhealthtoday.co.uk/blog/teach-me-well/self-diagnosis-trivialises-severe-mental-disorders
Todd Thatcher (DO). Dangers of Self Diagnoses (2021). Highland Springs Clinic [Internet]. Available from: https://highlandspringsclinic.org/blog/dangers-of-self-diagnoses/
Milli Winter. The Dangers of Self Diagnosis for Mental Health (2019). Healthian [Internet]. Available from: https://healthtian.com/the-dangers-of-self-diagnosis-for-mental-health/
Emily Hayden. Are You Really Dying? Discovering the Dangers of Self-Diagnosis (2017). Rasmussen University. Available from: https://www.rasmussen.edu/degrees/nursing/blog/dangers-of-self-diagnosis/
Further Reading
All Mental Health Content
World mental health support and the effect of stigma and discrimination
A Guide to Coping with Change
Managing and Reducing Stress
Analyzing the Stigma Surrounding Mental Health
More…
Last Updated: May 31, 2022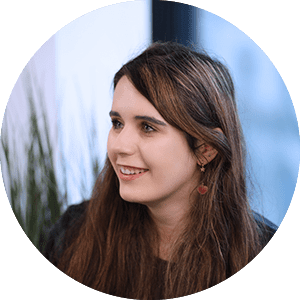 Written by
Aimee Molineux
Aimee graduated from Oxford University with an undergraduate degree in Japanese and Korean Studies, with an exchange year at Kobe University in Hyogo, Japan. Throughout her studies, Aimee took part in various internships, gaining an interest in marketing and editorial work along the way.In her personal time, Aimee can be found either attempting to cook, learning how to code, doing pilates, as well as regularly updating her pet hamster's Instagram account.
Source: Read Full Article