Asherman's syndrome (AS) is a rare complication of the uterus characterized by scar formation. It is also known as intrauterine adhesion (IUA) or intrauterine synechiae. It refers to intrauterine adhesions that cause symptoms such as hypomenorrhea or infertility.
Fritsch was the first to describe intrauterine adhesions producing amenorrhea following curettage in 1894. Later, in 1950, Joseph Asherman documented Asherman's syndrome, a group of 29 women who had amenorrhea due to uterine cavity injuries.
Image Credit: Emily frost/Shutterstock.com
Causes and symptoms
Asherman syndrome is most commonly associated with dilation and curettage procedures used to terminate a pregnancy, treat a missed or partial miscarriage, or remove a retained placenta after delivery. It can happen with or without a hemorrhage following a delivery or a pregnancy termination.
It occurs less frequently following a dilatation and curettage procedure for heavy bleeding, endometrial cancer sampling, or the excision of endometrial polyps during a non-obstetrical treatment. It can also happen after uterine fibroids are removed by surgery.
Specific methods to produce these adhesions throughout the uterine cavity are the intended goal in individuals with persistent excessive uterine bleeding (hypermenorrhea). The development of intrauterine adhesion has also been observed in the absence of uterine instrumentation in situations of uterine infection (e.g, endometritis or Mycobacterium TB infection).
In addition, in the environment of reduced uterine perfusion and hypoxia, such as with uterine artery embolization, there may be a higher proclivity for the formation of intrauterine adhesion.
When the basal layer of the endometrium is damaged or removed in opposing sections of the uterine cavity, Asherman syndrome develops. When the lining is injured, it becomes inflamed, allowing sticky bands to form from one side of the cavity to the other.
Asherman syndrome is considerably increased by abnormalities in placentation, in which the placental tissue burrows beyond the endometrium's basal layer. Whether the condition is mild, moderate, or severe is determined by the number of adhesions.
Adhesions can be thin or thick, patchy or confluent in nature. The adhesive bands are usually not vascular, which is an important factor to consider when considering treatment choices.
Amenorrhea will affect about two-thirds of individuals, while hypomenorrhea will affect nearly one-third. Menstrual pattern and IUA severity, on the other hand, do not necessarily connect linearly. Patients with severe illness may have regular, painless menses with normal flow and duration in two to three percent of cases. Approximately 3.5 percent of individuals had cyclic dysmenorrhea as their predominant symptom.
The enhanced connective tissue fibrotic and atrophic alterations in patients with severe Asherman's syndrome can result in the absence of haematometra despite outflow blockage. Infertility and recurrent pregnancy loss have been linked to IUA.
Epidemiology
Asherman syndrome is generally undetectable by standard tests or diagnostic methods such as an ultrasound scan, and hence it may go undiagnosed. It can happen to up to 13% of women who have their pregnancy terminated in the first trimester. It can also affect up to 30% of women who have a dilation and curettage after a late spontaneous abortion.
As the placenta attaches to deeper layers within the uterus and becomes more difficult to remove, women with placental anomalies (e.g., placenta increta) may be at a higher risk of developing Asherman syndrome.
In patients receiving procedures two to four weeks following the initial procedure for a vaginal delivery or missed abortion, the rate might be as high as 23.4 %. Patients who have had many surgeries for bleeding or have had multiple intentional pregnancies terminated face an increased risk.
Diagnosis and treatment
Asherman's syndrome is a disease that has a significant effect on female reproductive health. For the diagnosis of intrauterine adhesions, several diagnostic techniques have been tested. Ultrasonography, hysterosalpingography (HSG), sonohysterography (SHG), 3D ultrasonography, hysteroscopy, and magnetic resonance imaging (MRI) can be used to detect intrauterine adhesions.
Even though a history of intrauterine adhesions can raise suspicion, hysteroscopy is the gold standard for diagnosis and therapy. Adhesions can also be detected using hysterosalpingography (HSG) and saline infusion sonohysterography (SIS), however, they provide limited information. When the uterine cavity is completely obliterated, an MRI is required.
Asherman syndrome should be treated by a hysteroscopy expert, who may use sonographic or laparoscopic guidance in some cases. These surgeons frequently propose using scissors to remove scars, although they may also use other modalities with caution to avoid causing more sickness.
Treatment with oral, transdermal, or injectable estrogen formulations before and after surgery may assist to decrease scarring and promote normal endometrial regeneration. Postoperative estrogen supplementation is typical to encourage endometrial development, although there is no standard dose length or regimen.
Scar development may be reduced by devices that prevent the uterine walls from thickening. The devices are implanted intraoperatively, however, they must be closely monitored to avoid the unintentional risk of wall atrophy caused by the device's pressure.
Although adhesive gels containing synthetic hyaluronidase have been tested and shown to reduce adhesion recurrences, the results of these investigations have not been verified. Reevaluation one to two weeks after surgery may enable for earlier detection of recurrent adhesions while they are still minor, allowing for resection before they deteriorate.
The most important step in preventing IUA is to improve the diagnostic technique. Patients with missed abortions, Müllerian abnormalities, and trophoblastic tissue persistence must be given special attention in this line.
Patients with post-partum problems and/or uterine infections such as gynecological tuberculosis, schistosomiasis, or chronic endometritis should be monitored to ensure a complete strategy is taken. As a result, it seems fair to start treating these patients with conservative or pharmaceutical measures.
Continue Reading: What Does the Uterus Do?
References:
Smikle C, Yarrarapu SNS, Khetarpal S. Asherman Syndrome. [Updated 2021 Aug 9]. In: StatPearls [Internet]. Treasure Island (FL): StatPearls Publishing; 2021 Jan-. Available from: https://www.ncbi.nlm.nih.gov/books/NBK448088/
Dreisler, E., & Kjer, J. J. (2019). Asherman's syndrome: current perspectives on diagnosis and management. International journal of women's health, 11, 191–198. https://doi.org/10.2147/IJWH.S165474
Xavi S., Keith I., & Carlos S. (2018). Asherman's Syndrome: it may not be all our fault, Human Reproduction, 33(8) Pages 1374–1380. https://doi.org/10.1093/humrep/dey232
Salazar, C. A., Isaacson, K., & Morris, S. (2017). A comprehensive review of Asherman's syndrome: causes, symptoms and treatment options. Current opinion in obstetrics & gynecology, 29(4), 249–256. https://doi.org/10.1097/GCO.0000000000000378
Bhandari, S., Bhave, P., Ganguly, I., Baxi, A., & Agarwal, P. (2015). Reproductive Outcome of Patients with Asherman's Syndrome: A SAIMS Experience. Journal of reproduction & infertility, 16(4), 229–235.
Further Reading
All Rare Disease Content
Teaching old drugs new tricks – drug repurposing for rare diseases
What is Agnosia?
What is Ameloblastoma?
What is Apert Syndrome?
More…
Last Updated: Jan 11, 2022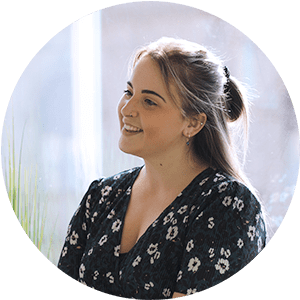 Written by
Emily Henderson
During her time at AZoNetwork, Emily has interviewed over 200 leading experts in all areas of science and healthcare including the World Health Organization and the United Nations. She loves being at the forefront of exciting new research and sharing science stories with thought leaders all over the world.
Source: Read Full Article